buy music



out now
Cat# WD22
Artist: Sea Monster
Title: Here Come the Moon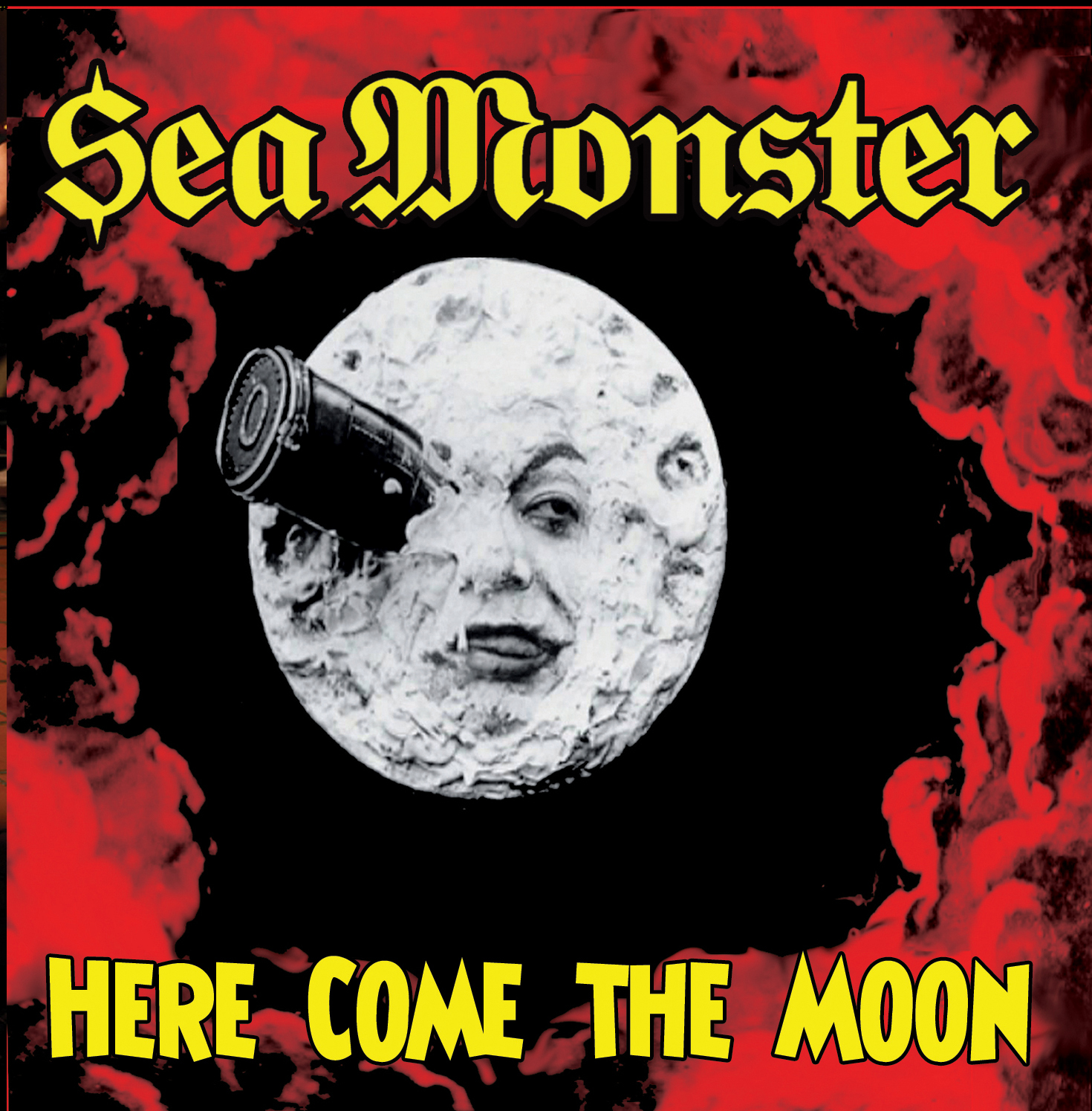 On SEA MONSTER's fifth album, HERE COME THE MOON, punk-tinged rock n' roll songs like "Flash," "The Hammer of Thor" and "Hey Superman," salute working-class superheroes, while tracks like "Cat Women of the Moon," "Shades of Gray" and "She" thrust the Everyman into extraordinary situations. "Slashing Caesar" is a dig at modern politics, while "The Circus Song," (which contains the line "the lion tamer smacked me 'cause I pulled the tiger's tail"), is just plain funny. Five more tracks, a live version of the band's classic "Sex God Chant" and cover art appropriated from Georges Méliès 1902 silent classic A Trip to the Moon insure yet another fun outing with this New York staple.
Track Listing
1. Flash
2. She
3. Here Come the Moon
4. The Hammer of Thor
5. Cat Women of the Moon
6. Hey Superman
7. Over the Top
8. Slashing Caesar
9. The Circus Song
10. Lonely Blue Boy
11. Shades of Gray
12. Stand Alone
13. Barney
14. Sex God Chant (Live)

Cat# WD21
Artist: Necroparthenophagy
Title: Iadnah Ors
NECROPARTHENOPHAGY changed direction for a split 3" CDR with LAYR on Eleventh Key, offering "Donasdogamatatastos," eight minutes of doom feedback, harsh noise and maniacal vocals that proved there was more to the band than raging black metal riffing. Now, with IADNAH ORS, NECROPARTHENOPHAGY blends the two worlds, combining blazing blast beats with slowed down sludge, echoing the likes of CRAFT, XASTHUR and PANZERFAUST-era DARKTHRONE. It's raw, ugly, uncompromising and unpleasant to listen to. It's black metal.
Track Listing
1. L
2. Oxex Gigipah
3. Ialpor Cnila
4. Ser Tibibp
5. Oxiaial Ialprg
6. Emetgis Siatris
7. Q

Cat# WD20
Artist: Controlled Bleeding
Title: Odes to Bubbler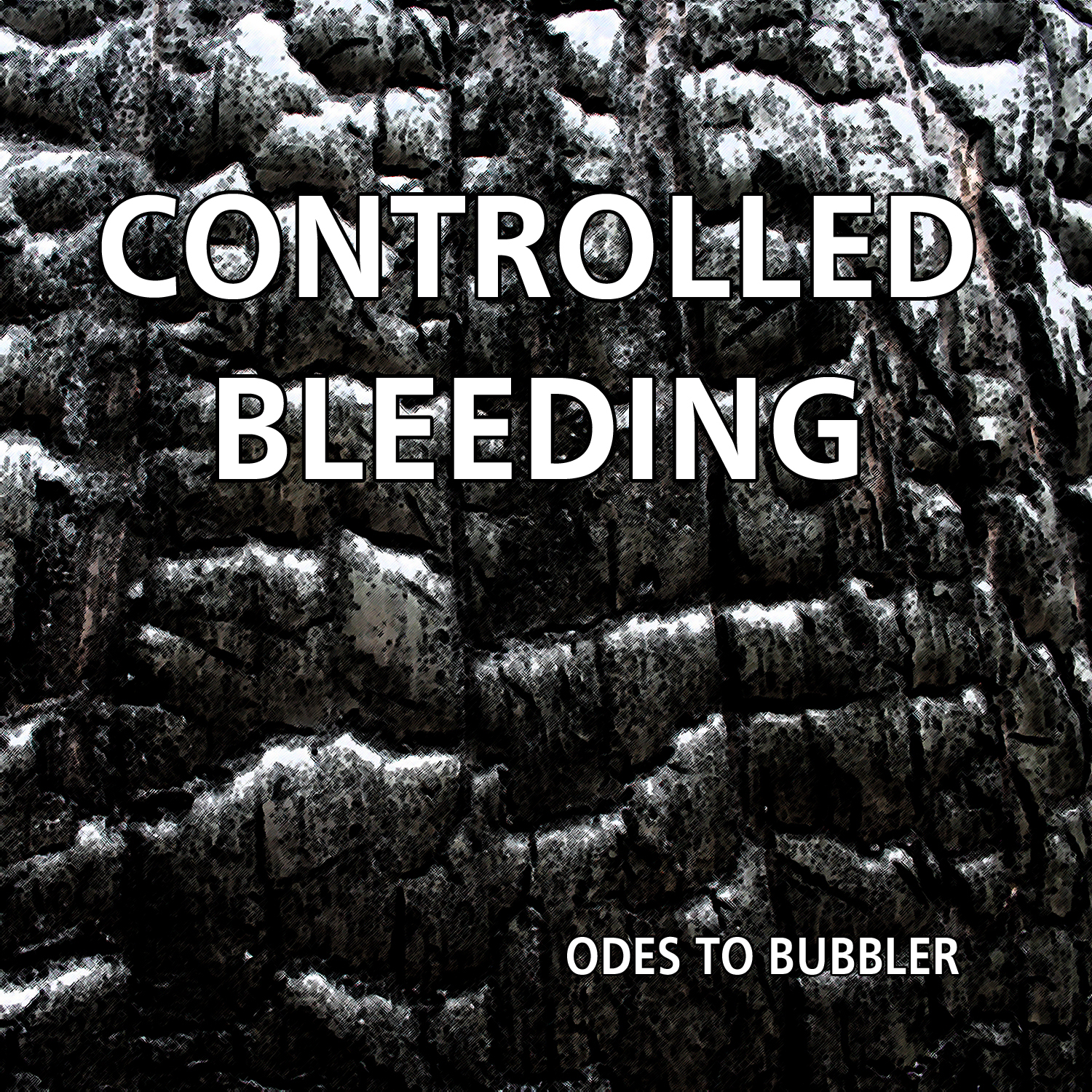 For the last 30 years, CONTROLLED BLEEDING has released dozens of albums that have touched on many musical genres, from the noise experimentation of the band's 1983 classic caterwaul KNEES AND BONES, to the dance-driven thunk of its late '80s output on Wax Trax! to soundscapes on Soleilmoon. On ODES TO BUBBLER Bleeding architect PAUL LEMOS teams up with drummer TONY MEOLA and sound sculptor MICHAEL BAZINI as the band delves into frenzied, guitar-driven instrumentals backed by throbbing rhythms and bone-shearing noise. Martin Bisi recorded some of the first new work by the band in five years on this album, which also contains never-before-available-for-download versions of songs included on the uber-limited GIBBERING CANKER OPERA SLAVES and SONGS FROM A SEWER OF DREAMS box sets. Joe Papa, Jay D'Nofrio, Tatsuya Yoshida and Weasel Walter all make appearances. The limited CD version is available on Soleilmoon.
Track Listing
1. Trawler's Song
2. Eye of Needle
3. Chum Grubber
4. Controlled Bleeding
5. Swarm
6. Shards Blown Back
7. A Love Song (In Two Parts)
8. Tatsuya
9. Jay's Song #1
10. Jay's Song #2
11. Live On Boat (Rostock, Germany)
12. Bees (Part 1)
13. Bees (Part 2)
14. Bees (Part 3)
15. Bees (An Outro)
16. Grinder's Song
17. Rothko
18. Spattered In the Key of "O"

Cat# WD19
Artist: Michael Korb
Title: Two of Me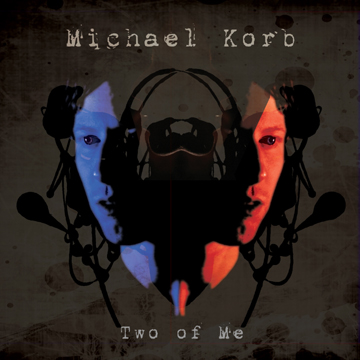 From the ashes of a long, drawn-out panic attack comes MICHAEL KORB's third album, TWO OF ME, a story of anxiety, sedation, and their crippling effects on life, love, and the human brain. TWO OF ME picks up where last year's acoustically-driven SLEEPWALKER left off -- dreamy and atmospheric -- then delves into even darker, more aggressive ear-bending territory as Korb tumbles down the rabbit hole.
Track Listing
1. Bell Jar
2. Two of Me
3. Strung Along
4. Malfunctioning
5. Fishing In the Sand
6. Long Way Down
7. Twilight Life
8. What Do I Know?
9. Nearly Ready
10. Quarantine
11. Breathing

Cat# WD18
Artist: The Skels
Title: Evidence of A Struggle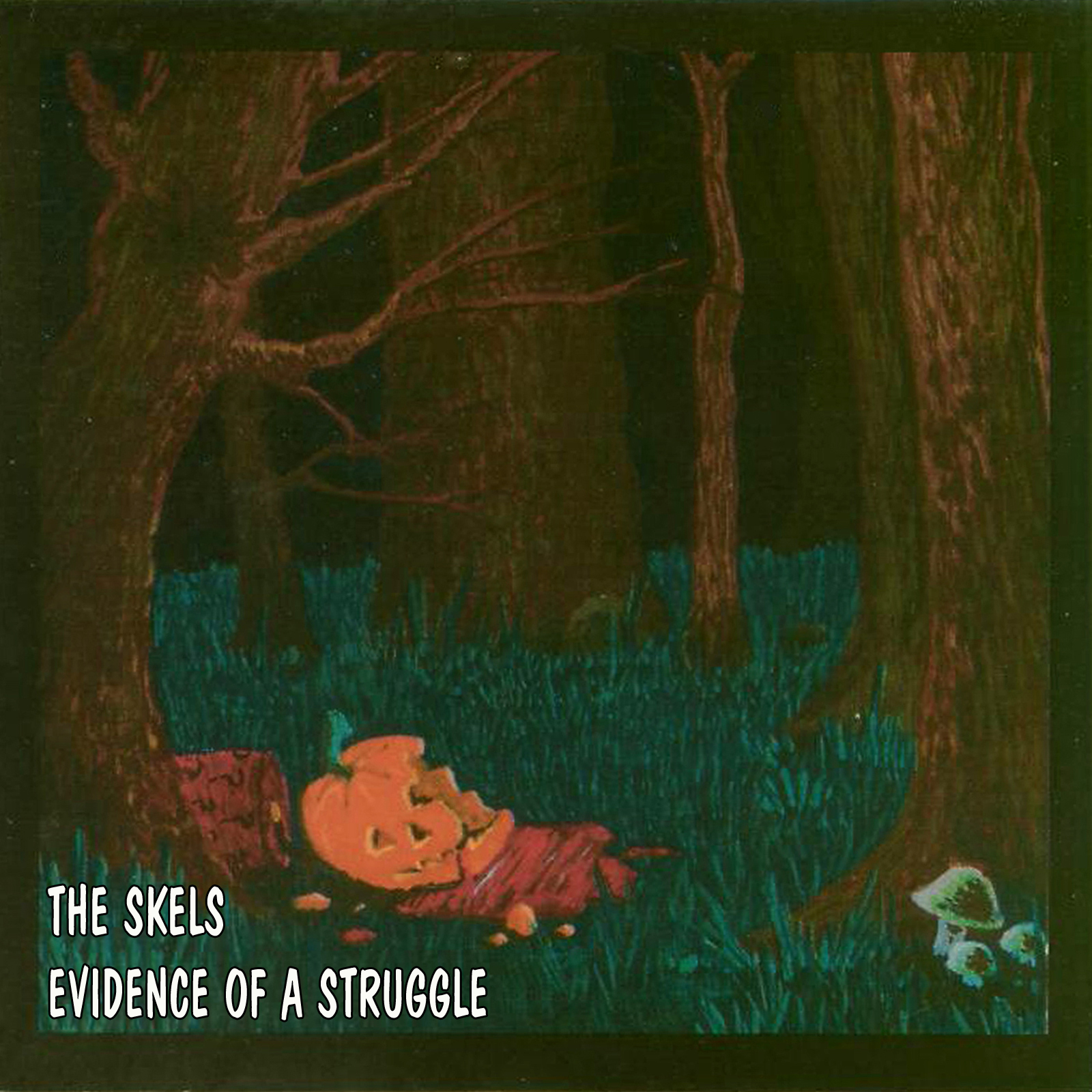 In the late '80s, some former members of Long Island bands ERRATIC SCULPTURE and DISTURBING FACES AT THE WINDOW joined forces and formed THE SKELS. Fronted by Michael "Sport" Murphy -- who later went on to release three solo albums with indie heavyweight Kill Rock Stars -- the band's quirky mix of wry humor, soulful lyrics and sheer ability to rock out caused a ruckus wherever they played in the Tri-State Area. Originally released on the band's own Mystery Fez label in 1995 and now available digitally for the first time, EVIDENCE OF A STRUGGLE is a 20 track sampling of recordings by THE SKELS between 1988 and 1994.
Track Listing
1. Romp, Romp, Romp
2. Let Me In!
3. The Devil's Eyes
4. Cheryl
5. Boy In the Sky
6. July
7. Mesmerised
8. The Big Parade
9. Lord Help My Poor Soul
10. Mary's Grave
11. Knucklehead
12. Other People's Lives
13. Misery Loves Company
14. What's Become of Me?
15. She's the Kind...
16, Unbecoming
17. The Weeping Icon
18. Go Away
19. Jesus Is Coming
20. The Mighty Sun

Cat# WD17
Artist: Necroparthenophagy
Title: Laiad Chis Ananael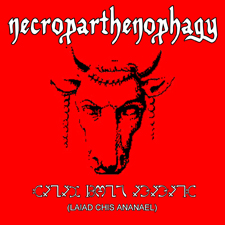 Vomited from The Void, LAIAD CHIS ANANAEL, the first full-length from NECROPARTHENOPHAGY, has all the elements a black metal album should have -- there are buzzsaw guitars, growling vocals and pummeling drums. Coronzon, the band's sole member, kicks things up even more by singing all lyrics in Enochian, the divine language popularized by adepts like Aleister Crowley. LAIAD CHIS ANANAEL is a strange, unnerving record with a raw, almost-punk production.
Track Listing
1. Iaod
2. Laiad Chis Ananael
3. Vls Cocasb
4. Zir Qting
5. Gosaa
6. Cicle Ababalond
7. Sibsi Tibibp
8. Nazpsad Abaivonin
9. Vls

Cat# WD16
Artist: Michael Korb
Title: Sleepwalker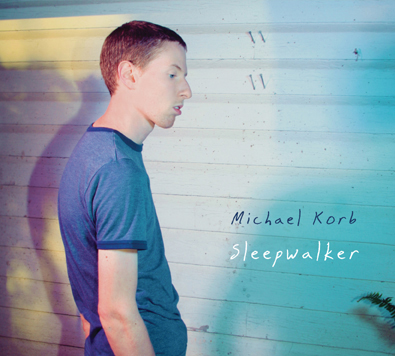 MICHAEL KORB is a singer/guitarist from St. James, New York, who first began getting noticed playing acoustically on the local open mic circuit. On his beautifully dark second album, SLEEPWALKER, MIKE played all instruments and performed all vocals; he also recorded and produced it at his own Sixth Street Studios. KORB'S angelic voice and washes of floating, hypnotic guitar make SLEEPWALKER the kind of album that could very well trigger an out-of-body experience. Crowd favorites "Missing Persons Report" and "The Lethe" are here, along with eleven others. Fans of Radiohead, Jeff Buckley or Elliot Smith, take note.
Track Listing
1. The Lethe
2. Missing Persons Report
3. Lovely Stranger
4. Off the Deep End
5. Yellow Moon
6. Orbit of Your Head
7. Awakening
8. Blackout
9. Broken
10. [sleepwalker]
11. Plastic Heart
12. Walls Start Caving
13. Love Is An Open Wound

Cat# WD15
Artist: Sea Monster
Title: Livin' On Love...and Other Notes From the Killing Floor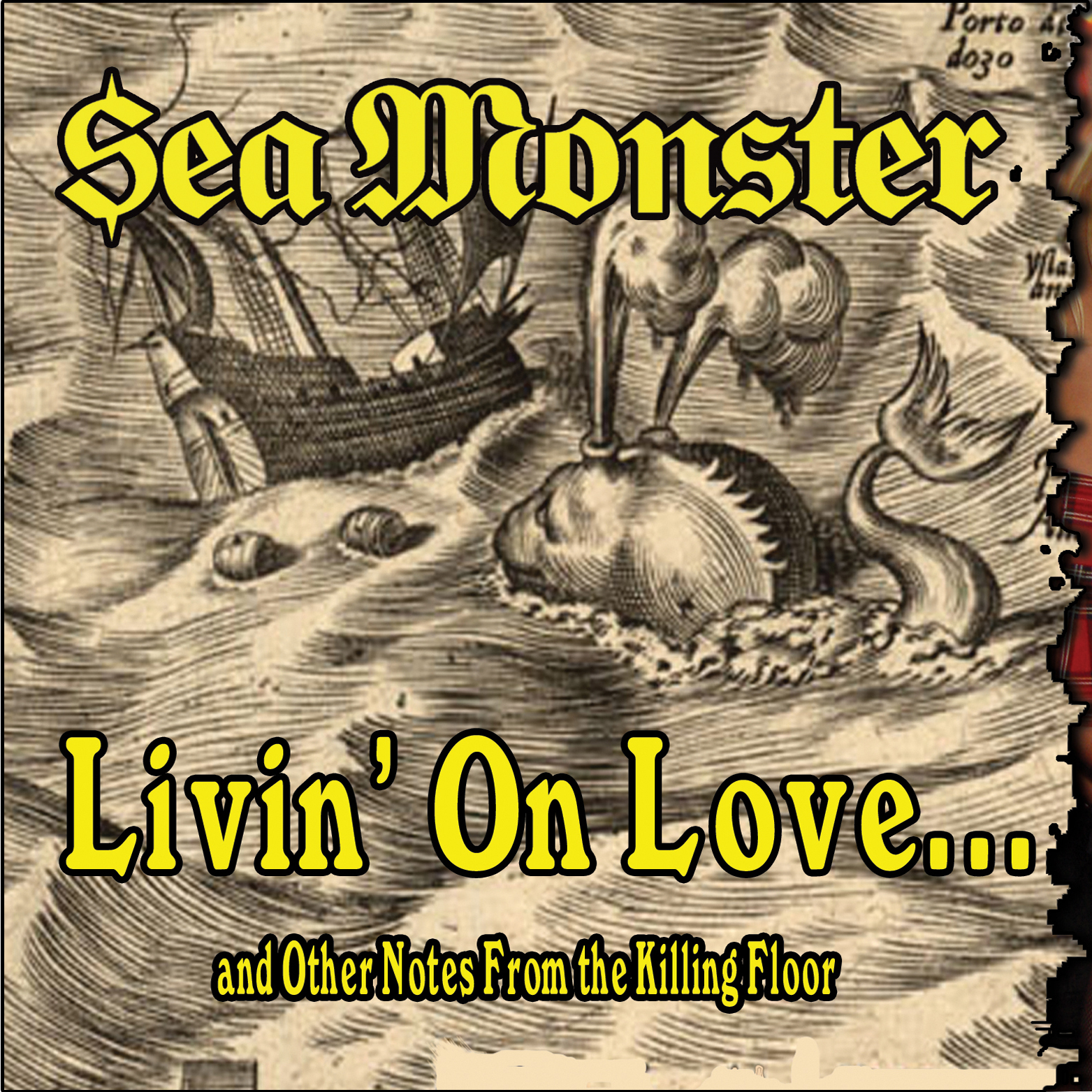 LIVIN' ON LOVE...AND OTHER NOTES FROM THE KILLING FLOOR is the fourth full-length studio album from SEA MONSTER. Garagy punk rock and a throbbing, trance-inducing undertow are the foundation for tales of ancient Rome ("Party For Caesar"), the last stand at the Alamo ("Sons of the Pioneers"), or an equally epic -- but hilarious -- song about being veteran workers of the Killing Floor in New York City ("Continental"). Here ye will find oodles of social commentary, sly humor and wailing guitars! Includes crowd faves "The Beast" and "The World's Smallest Violin" as bonus tracks.
Track Listing
1. Party For Caesar
2. Boat Yard
3. Livin' On Love
4. Continental
5. Elvis Song
6. Halloween In Detroit
7. Sons of the Pioneers
8. Livin' Inside the Head of A Monster
9. Sleeping Beauty
10. Killer
11. Valley of Fear
12. Forward
13. The Beast
14. The World's Smallest Violin

Cat# WD14
Artist: Sea Monster
Title: Psychotronic Roller Boogie Disco Queen Sock It to Me
It's said that a picture is worth a thousand words, and it's obvious from the cover art for PSYCHOTRONIC ROLLER BOOGIE DISCO QUEEN SOCK IT TO ME that the band means business! The title cut is classic SEA MONSTER, a thumping, thrusting, shimmy-shake. Also included are more straight-up rockers like "Gimme A Beer" and "Standing On the End of the Line." The band switches it up for the haunting "Clark Was A Fireman," then plays "Anchors Aweigh" -- complete with tuba -- long past last call. A lucky thirteen tracks in all for your listening pleasure.
Track Listing
1. Standing On the End of the Line
2. Gimme A Beer
3. Psychotronic Roller Boogie Disco Queen Sock It To Me
4. Clark Was A Fireman
5. Big Daddy
6. Rock and the Boys
7. Jukebox Serenade
8. Little Red Riding Hood
9. Reving For Speed
10. Sunday Morning Coming Down
11. Shake
12. Ode to My Leg
13. Anchor's Aweigh

Cat# WD13
Artist: Sea Monster
Title: Death, Taxes and Sea Monster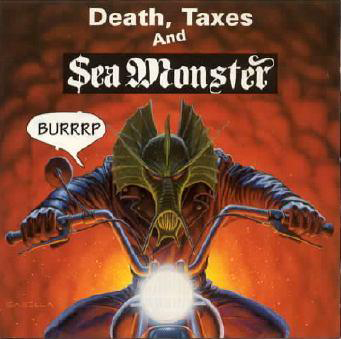 The second full-length studio album from SEA MONSTER is a hedonistic jaunt into rock-riffage. DEATH, TAXES AND SEA MONSTER kicks off with "Oil Well Driller" then slithers into the moody "Talk All Night." There's a pelvis-grinding homage to spaghetti Hercules "Steve Reeves," the Bacchanalian party anthem "Barbecue at Phil's," and "The World's Smallest Violin" recorded live at The Continental in New York City. A perfect soundtrack to your next pig roast or simply whilst kicking back a few cocktails after conquering Rome. Ten songs in all, quantities are limited.
Track Listing
1. Oil Well Driller
2. Talk All Night
3. Sexy Thriller
4. Steve Reeves
5. Sgt. Striker
6. The Beast
7. Barbeque At Phil's
8. The World's Smallest Violin
9. Just Like E-Z Rider
10. Up Against The Wall Motherfucker
(on CD version only)

Cat# WD07
Artist: Endangered Feces
Title: Ass For It By Name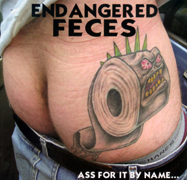 Although they were all born in the same Queens hospital at the same time, the members of ENDANGERED FECES' ability to play fast, sing-a-long punk rock songs while on the verge of blacking out got them adopted as an honorary Long Island act. ASS FOR IT BY NAME, the band's stunningly short debut -- fourteen songs clocking in at just about seventeen minutes -- will evoke images of recycled Jameson, refried beans and the world's biggest toilet paper fight. Tracks include classics like "Don't Drink the Milk," "Banned In Rhode Island" and "Drew Barrymore." There's also a cover of Twisted Sister's "Tear It Loose," a special guest appearance by DR. SHAWN CLAP on "Attempted Birdhouse," and a hidden bonus track. Produced by DON FURY.
Track Listing
1. John Bobbit's Prayer
2. Where's Your Shiny Shirt, Douchebag?
3. Fart School Graduate
4. Banned In Rhode Island
5. Attempted Birdhouse (Featuring Dr. Shawn Clap)
6. Tear It Loose (Twisted Sister)
7. Mulrooney Was A True Irishman
8. John Edwards Touched Me In My Special Place
9. Drew Barrymore
10. Shit Sandwich
11. Napoleon's Penis Is In New Jersey
12. White Castle
13. Cronin Go Bragh: Ode To Wee Houlie
14. Don't Drink The Milk

Cat# WD06
Artist: Various Artists
Title: Something In the Water: The Secret History of Long Island Punk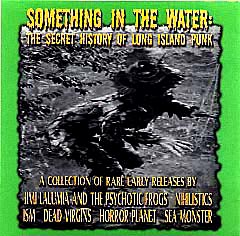 A 26-song collection of rare and out-of-print cuts from early Long Island punk bands. On this comp ya get the DEAD VIRGINS EP, the HORROR PLANET COW PIES FROM OUTER SPACE EP, the ISM track "John Hinckley Jr. What Has Jodie Done to You?", JIMI LALUMIA AND THE PSYCHOTIC FROGS' "Death to Disco" b/w "Wipeout" 7", the first brutal NIHILISTICS EP, and the SEA MONSTER EPISODE 1: LIQUID LUNCH OR RAPTURE OF THE DEEP? EP along with the "Sex Puppet" b/w "That's All" single. There are also FROGS' bonus tracks with JOHNNY THUNDERS, liner notes by DR. DONNA GAINES and a PC version of the "Sex God Chant" video. This baby is NEVER gonna be repressed, so once it's gone, it's gone for good.
Track Listing

Jimi Lalumia and The Psychotic Frogs
1. Death to Disco
2. Wipeout
Nihilistics
3. After Death
4. You're to Blame
5. No Friends
6. Love And Kisses
7. Kill Yourself
Ism
8. John Hinkley Jr., What Has Jody Foster Done To You?
Dead Virgins
9. Rape Capitol Hill
10. No Cause For Concern
11. World War Three
12. Emotional Strain
Horror Planet
13. It Wasn't the Fleas
14. Grandma Blood
15. Expand Your Mind and Shorten Your Life
16. Paramecium
17. My Pizzeria
18. The Kid Whose Brain Was Loose
Sea Monster
19. Sex God Chant
20. Sex Under Water
21. I Came to Dance
22. Billy Got A Handgun
23. Sex Puppet
24. That's All
Jimi Lalumia and The Psychotic Frogs (w/Johnny Thunders)
25. Twist and Shout
26. Boys

Cat# WD04
Artist: Splinterface
Title: Severed From the World: The Body Bag Collection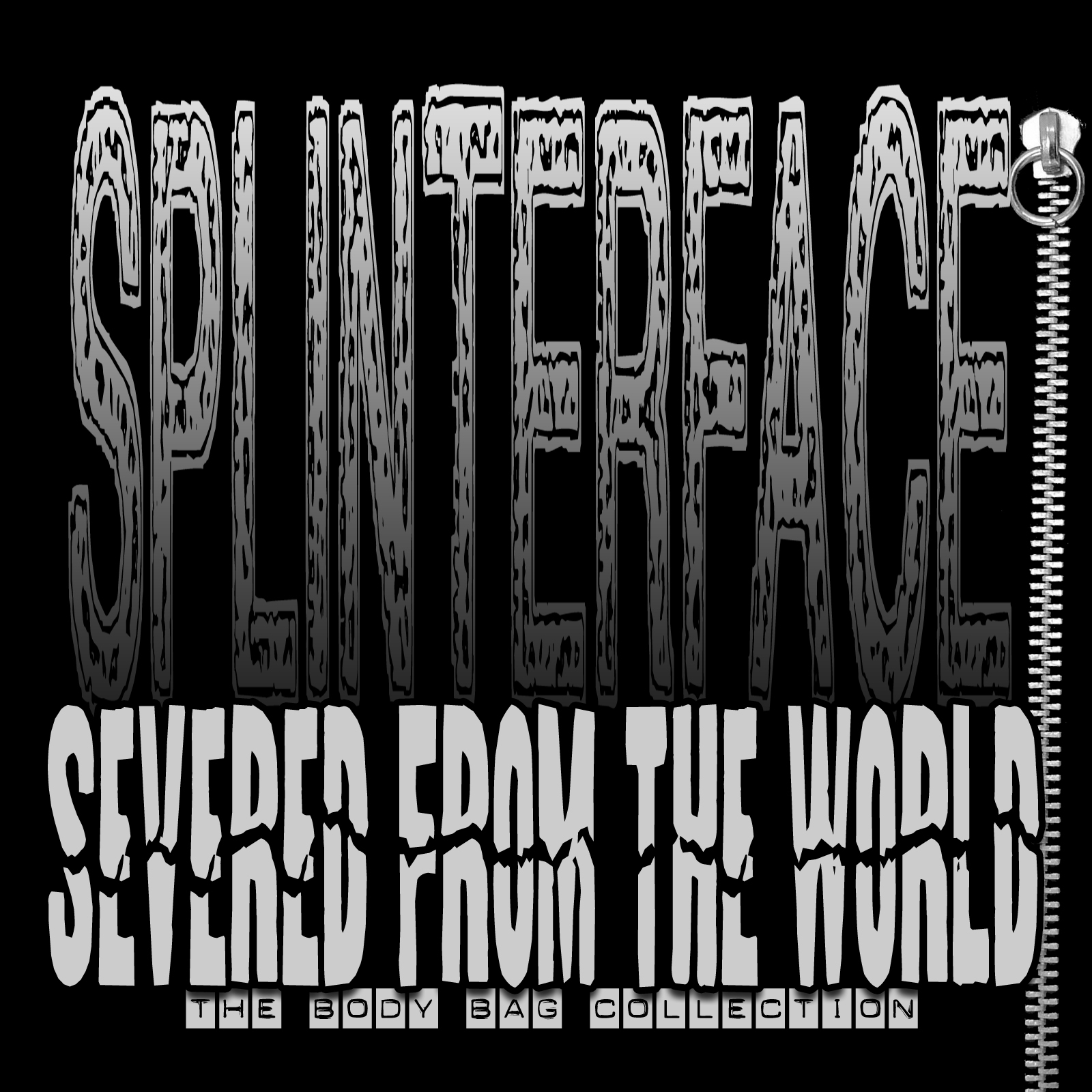 Comprised of personnel from respected Long Island underground bands like SITUATED CHAOS, MERGE and URINE, SPLINTERFACE was a roaring metal/hardcore hybrid that rattled jawbones and stomped out hope. SEVERED FROM THE WORLD: THE BODY BAG COLLECTION contains all 20 tracks SPLINTERFACE ever recorded... the band's original demo, 1994's SEVERED FROM THE WORLD EP (produced by CHRIS MORIARTY of CONTROLLED BLEEDING) and a version of "Extinguish" from that same session, tracks from 516: A LONG ISLAND HARDCORE COMPILATION and live performances from CBGB. Fans of CRO-MAGS, SWANS and GODFLESH take note.
Track Listing
1. My Ugly Self
2. Pretty Flowers
3. Mobility
4. For You
5. Extinguish (Bonus Track)
6. Amends
7. Mindslave
8. My Ugly Self (Demo)
9. Veins (Demo)
10. On the Decline (Demo)
11. End Sleep (Demo)
12. Shed Your Skin (Demo)
13. Mobility (Demo)
14. Deny (Demo)
15. Slush (Demo)
16. No Roots (Live at CBGB)
17. Pretty Flowers (Live at CBGB)
18. Another Lesson (Live at CBGB)
19. Us and the Sky Above (Live at CBGB)
20. My Ugly Self (Live at CBGB)